PAAO - Raising Awareness of Parental Alienation and
Hostile Aggressive Parenting
FREE WEBINAR - Sunday, February 22 - 7pm EST
By: Catherine MacWillie
On: Criminal Law and Alienation

This presentation will address why understanding the impact of crime on your divorce may just save your life, your finances, your sanity and your children through awareness.

Click here to register to this FREE webinar on Sunday, February 22, 7:00 pm eastern time. - http://cts.vresp.com/c/?ParentalAlienationAw/d7aa35422a/TEST/524d238e8b

Catherine -

31 years experience dealing with Family Law, 24 years as an LAPD officer, 10 years research in Family Law and now a Divorce Coach, Catherine MacWillie, is the CEO of Custody Calculations. Catherine brings a unique perspective to divorce and custody on a much wider scope that few inside or outside the system possess with her unique background and experience in dealing with divorce and custody. Catherine MacWillie as a Divorce Coach, Catherine, helps her clients navigate the divorce and custody process with unique out of the box problem solving so her clients are able to make better decisions, fewer mistakes. Communicate more effectively with their attorney when needed as opposed to very incident, every time. Thereby reducing costs and fees in some cases by as much as 15% -25%. Communicate more effectively with their former spouse for better results and or prepare a better the evidence of the various incidents for court. Provide information on the legal process and options that they or their attorney may not necessarily discuss or even know about. As well as providing a second set of eyes and ears to their case.

Catherine helps her clients stay on task so that they do not spin their legal fees or their case out of control, spend exorbitant amount of time or monies on issues that might be better handled outside of court or in other ways. Or in the case of needing to go to court are better prepared. All of which is better for the children, the parent and the case. In the last few weeks, Custody Calculations, launched an Employee Assistance Program, EAP, specific to custody and divorce for employers. The first program of it's kind in the US to her knowledge. The EAP program is a significant step in helping employers deal with divorce and custody issues when their employees are having to deal with this devastating and consuming issue. In addition to Custody Calculations America's Top Child Custody and Divorce Coach, Catherine's other services through the company include Custody Calculations Divorce Boot Camp and workshops which, combined with competent legal representation, and wide scope of resources also help parents deal with dual citizenship, domestic and international abduction as well in addition to other legal strategies to help parents. Custody Calculations is committed to helping families so they can focus on what is important, resuming their life, taking care of their families and themselves. Because there is more to life than divorce.

To learn more about Catherine MacWilie and Custody Calculations go to Custody Calculations - http:\\www.CustodyCalculations.com
Or email her at DivorceCoachServices@yahoo.com
Register here. - http://cts.vresp.com/c/?ParentalAlienationAw/d7aa35422a/TEST/524d238e8b




Did You Know That...
Parental Alienation is a form of Child Abuse?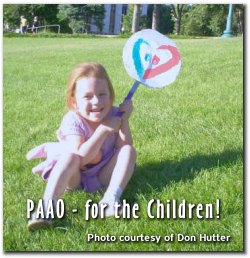 Parental alienation (or Hostile Aggressive Parenting) is a group of behaviors that are damaging to children's mental and emotional well-being, and can interfere with a relationship of a child and either parent. These behaviors most often accompany high conflict marriages, separation or divorce.

These behaviors whether verbal or non-verbal, cause a child to be mentally manipulated or bullied into believing a loving parent is the cause of all their problems, and/or the enemy, to be feared, hated, disrespected and/or avoided.

Parental alienation and hostile aggressive parenting deprive children of their right to be loved by and showing love for both of their parents. The destructive actions by an alienating parent or other third person (like another family member, or even a well meaning mental health care worker) can become abusive to the child - as the alienating behaviors are disturbing, confusing and often frightening, to the child, and can rob the child of their sense of security and safety leading to maladaptive emotional or psychiatric reactions.

Most people do not know about Parental Alienation and Hostile Aggressive Parenting until they experience it. Parental Alienation Awareness is put forth to help raise awareness about the growth in the problem of targeting children and their relationship in healthy and loving parent/child bond.

We need your help to protect the innocent, ...the children.

We need your help to educate and make aware to the public the effects of Parental Alienation and Hostile Aggressive Parenting.

If you've been affected by Parental Alienation or know someone who has, or are a past victim of a parent who exhibited Hostile Aggressive Parenting, please write and tell us your story. We will add your story to our letters page for everyone around the world to publish in their local magazines, newspapers, etc. Please remember to keep your story to the telling of the confusion, loss, love, and heartache. Please refrain from excessive anger and verbally assaulting anyone in your letters.

The aim of the Awareness is to make the general public, judges, police officers, mental health care workers, child protection agencies, lawyers, as well as friends and family of the targeted children or their parents become aware of this growing problem.

With awareness comes education and understanding, and the power to stop the abuse of innocent children caught in the crossfire of people they love.








Latest News